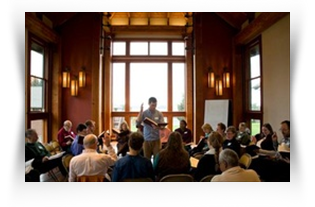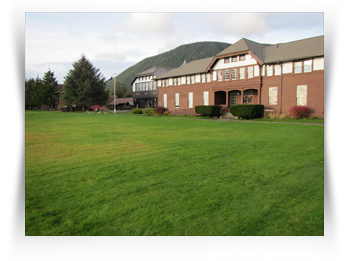 The convention will be take place at the ________
Hospitality room of _______________ Hall on the
Sheldon Jackson College campus. It is a wonderful
location, with large windows overlooking Sitka harbor,
lots of light, high ceilings and great resonance.
Registration takes place at 9:00 am. You will be
asked to provide basic contact information, and
indicate whether you would like to lead a song. We
encourage all singers to lead a song or two. If you
are uncertain or hesitant, you can ask for someone
to help you. Leading a song puts you in the very
best place to listen to the singing - the center of
You also can add names to the list of persons
who are absent due to sickness and also persons
who have died in the past year.
The singing starts at 9:30. After an introduction
and an invocation, each leader will lead one or
two songs. Then the next leader will lead a song or two. This keeps going throughout the
There will be breaks throughout the day.
At noon there will be dinner on the grounds, at Sheldon Hall.
In the afternoon we will lead songs in remembrance of singers who are absent due to
sickness, as well as singers who died in the past year.
The convention will end around 4:00 pm with a final song and a closing prayer.